Hello, DoLy's!
Jul 27, 2012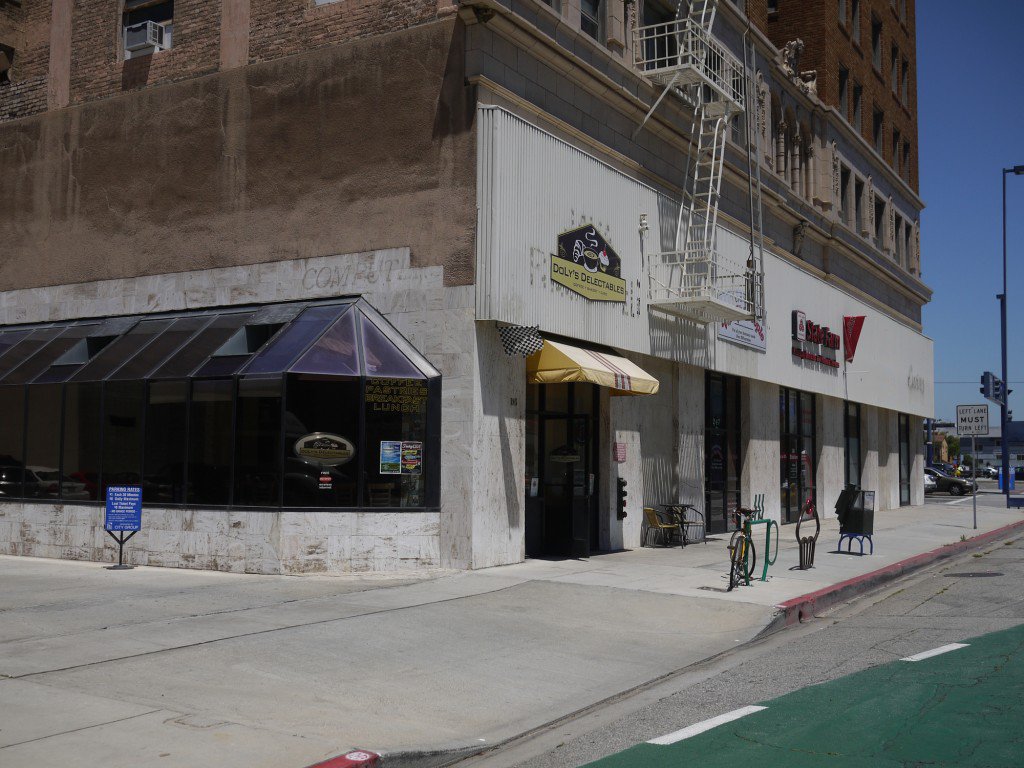 More often than not, whenever I visit the Psychic Temple (later called the American Hotel) I also stop by DoLy's Delectables because they have a great iced coffee for less than two bucks. Nice! But they also have excellent breakfasts and yummy sandwiches, not to mention amazing baked goods, pastries, and macarons. The proprietors Julie Do and Son Ly have an equally sweet and savory story about meeting and starting their business that you can read online, but I thought I'd ask Julie a few questions as an introduction beforehand.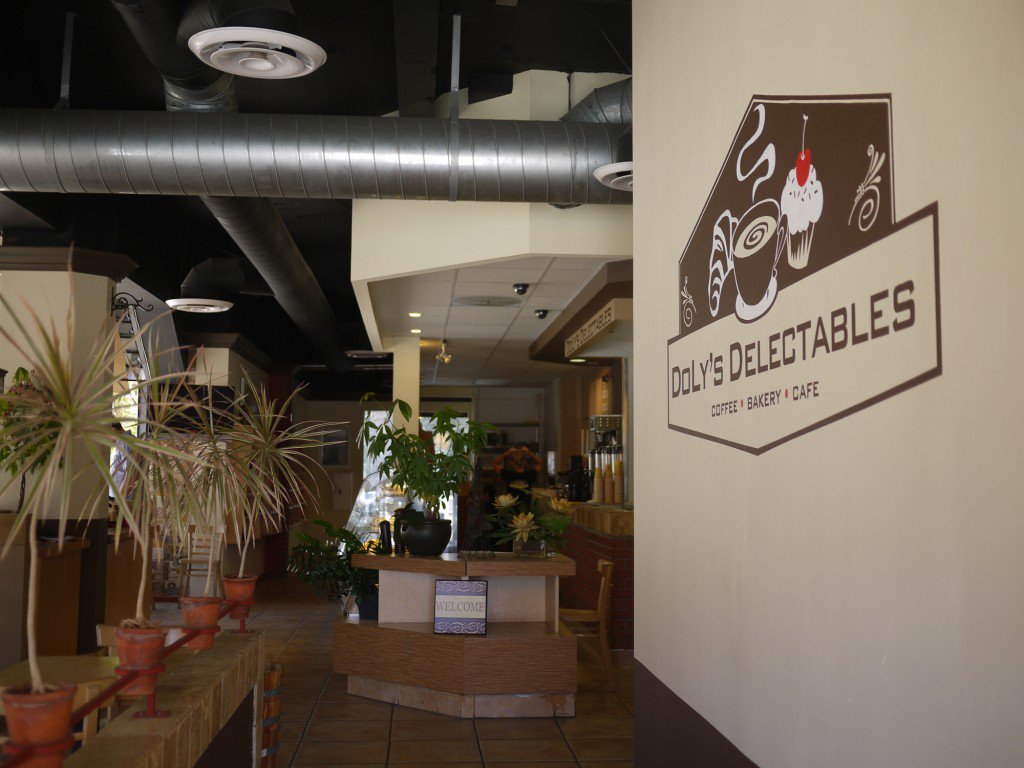 PT: How was the transition going from mega restaurants like Olive Garden and Denny's to co-owning your own restaurant?
JD:When we first opened, there was a huge transition going from a big corporation to our own business. The positive outlook is that you are your own boss. The downside is the huge responsibility. There was a lot to learn, and yet there's more to come.
PT: I envision it being nice to be associated with sweets–seeing happy customers celebrating special occasions, surprising friends and family, or just giving themselves a treat. Is it like that at all?
JD:It's a huge feeling of success when people share their enjoyment of our food–especially when they take time to come back and tell us how everyone loved it and wondered where we're located.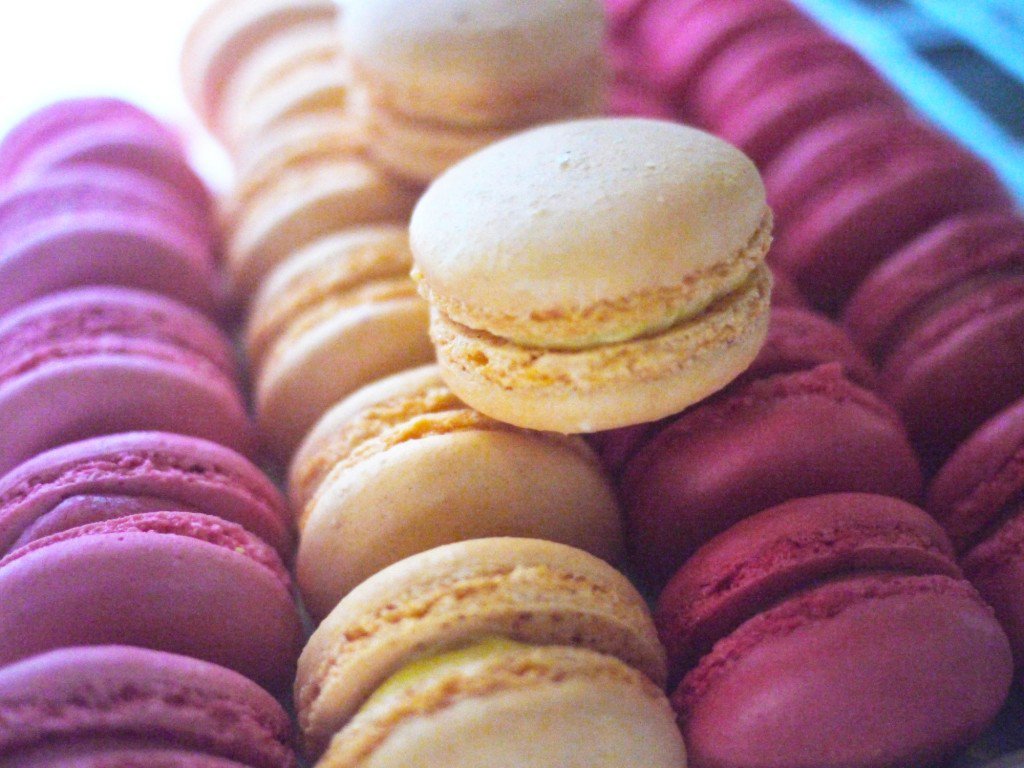 PT: So many people are addicted to your macarons. Do you have a favorite flavor?
JD:My favorite macaron is PB&J, but sometimes I crave salted caramel or almond as well.
PT: Why did you settle where you did?
JD: Why Downtown Long Beach? We saw a huge potential in the surrounding area because of all the renovations, restorations, and of course the building itself. The target market (tourists) of our products (French-influenced) was another reason.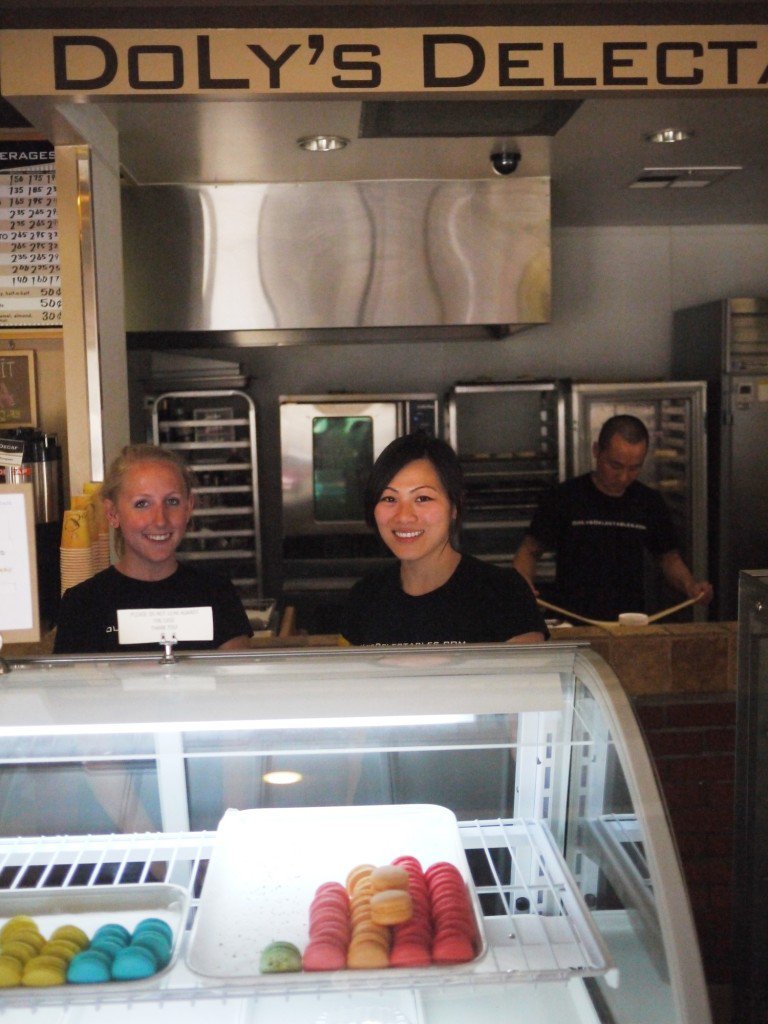 PT: It must be tough opening doors at 6 A.M. but closing shop at 3:00 in the afternoon is great! What's in the neighborhood that you like to check out or recommend?
JD: DoLy's Delectables!

What's great about our neighbors is that we like to give each other business. Congregation has great food, beer, and people. Leo's Mexican Grill just opened a few months ago and they have awesome taco deals on Tuesdays and Fridays. We also love thin crust pizzas from Stefano's at the Village. These are just a few places that share business with us, as well as us to them, and they're all great people
PT: Do you recall your first impression of the old American Hotel right across the street?
JD: My first impression was, "Wow, that building's pretty beat up." But after being told that it's historical, I saw a lot of potential. The building we're in is also historical. It was built in 1929, and a lot of great things were done inside. I can't wait for the revived American Hotel building.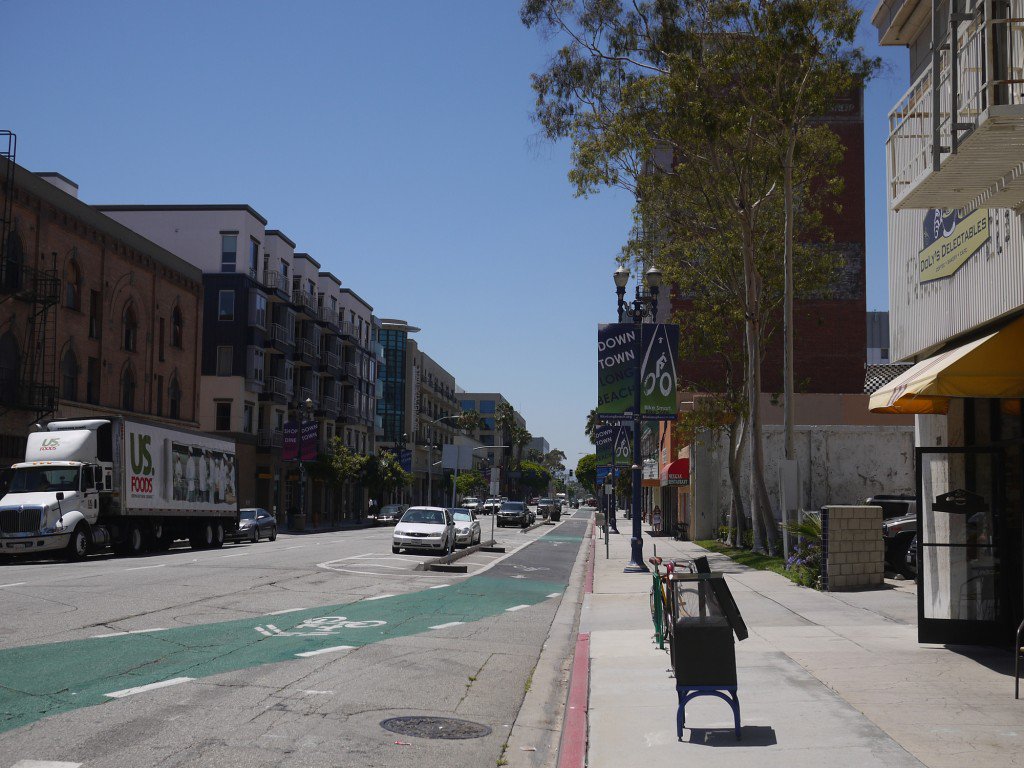 DoLy's Delectables is open Monday – Friday from 6 A.M. – 3 P.M. and Saturday from 8 A.M. – 3 P.M.
245 East Broadway, Long Beach, CA 90802, (562) 435-9400, dolysdelectables.com